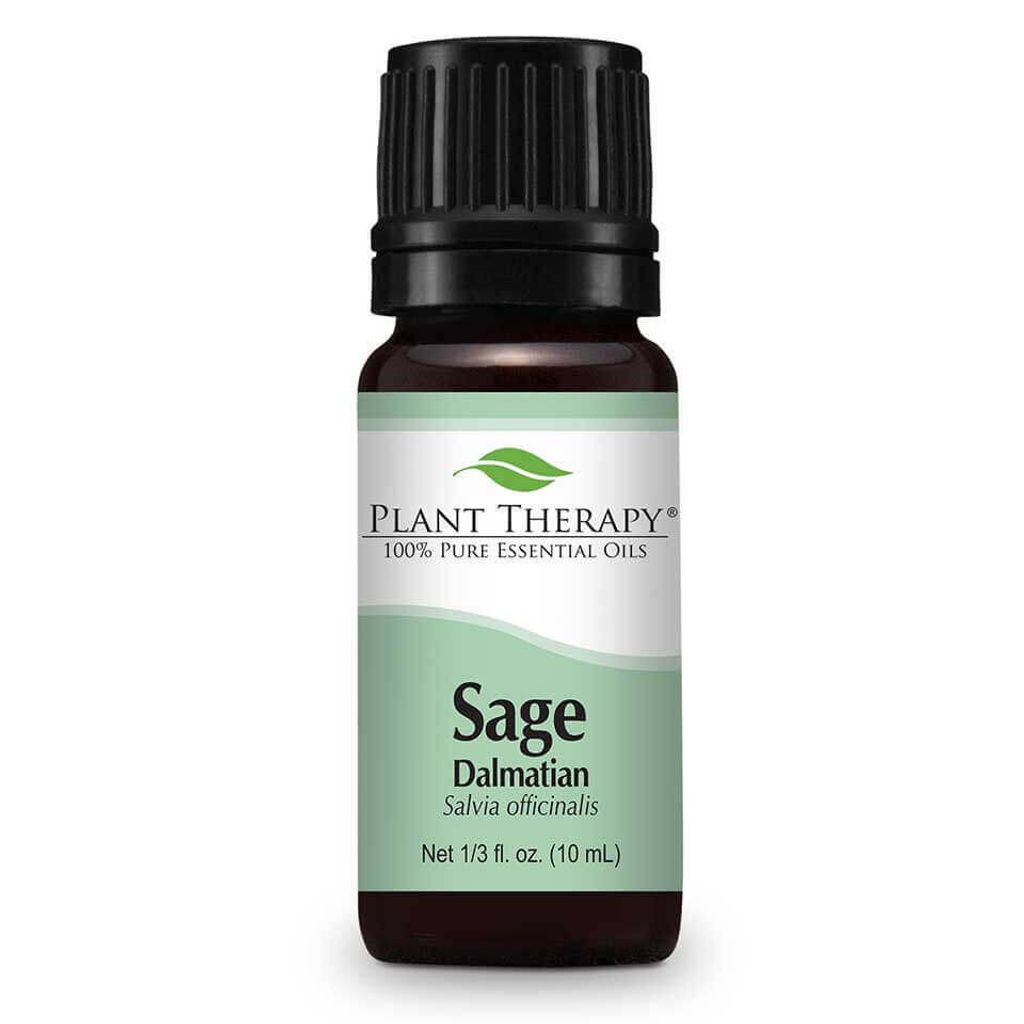 Plant Therapy Sage Dalmatian Essential Oil
Description
Like many herb and spice oils, Sage Dalmatian is well-known for its theraupetic benefits. Sage is a very powerful oil that can be neurotoxic in large amounts. We recommend a maximum dilution of 0.4%. This oil should also not be used while pregnant or breastfeeding.

Please consult with our Aromatherapists ([email protected]) if you have any more questions about Sage essential oil.
Directions
For topical use, dilute up to a maximum of 0.4% in a carrier oil, gel, lotion and other body care products and apply to skin when needed.
Product Details
Botanical Name: Salvia officinalis
Country of Origin: Albania, Spain
Extraction Method: Steam Distilled
Plant Part: Leaves
Strength of Aroma: Medium
Aromatic Scent: Pungent, warm-spicy, and herbaceous
Blends Well With: Bergamot, Cajeput, Clary Sage, Coriander Seed, Fir needle, Lemon, Petitgrain, Black Pepper, Patchouli, Rosemary 1,8 Cineole, Spruce Hemlock.
KidSafe®: No
Cautions: Large amounts can be neurotoxic. We recommend a maximum dilution of 0.4% for topical applications. Must NOT be used while pregnant or breastfeeding.
Test Reports
Disclaimers
The International Federation of Aromatherapists does not recommend that Essential Oils be taken internally unless under the supervision of a Medical Doctor who is also qualified in clinical Aromatherapy. All cautions listed for individual oils do not include those cautions from ingestion.
This statement has not been evaluated by the Food and Drug Administration. This product is not intended to diagnose, treat, cure, or prevent any disease.
Bottles are filled by volume. Some bottle sizes may not be filled to the top, but do contain the volume of oil specified.