With more of a green, balsamic aroma, this variety is great for relaxing and meditation practices.
Add a few drops to a carrier oil or your favorite unscented lotion and rub on for immediate benefits. If you're looking for a soothing oil to diffuse in times of grief, reach for Frankincense Carteri.
Of the three oils, this is the only one that is not KidSafe. It is also the best choice to aid in relief for aching or swollen joints. It can also be used to ease pain caused by menstruation.
Combine with oils like Eucalyptus Globulus and Fir Needle to promote clearer breathing.
This variety is well-known for its rejuvenating benefits when added to your skincare routine. It can help smooth the appearance of wrinkles, scars, dry and damaged skin.
Add to a carrier oil and incorporate into your daily routine to take advantage of these benefits. When diffused, it can also help to support a healthy immune system.
The Top 5 Ways to Use Frankincense Essential Oil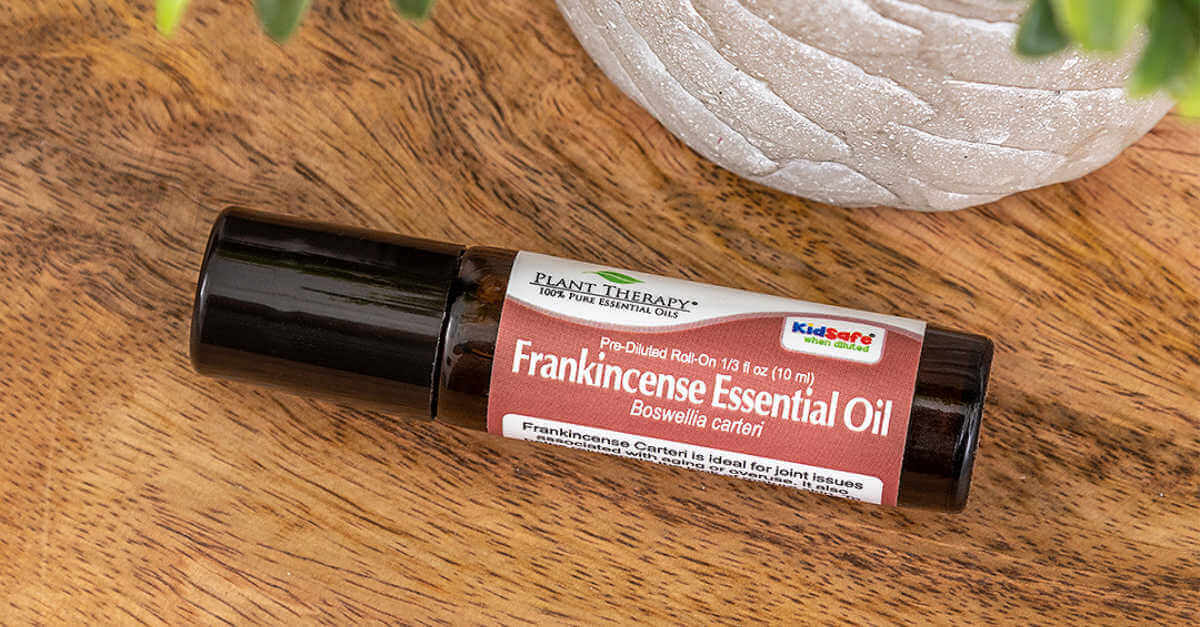 1. Ease Joint Pain and Inflammation
If you're looking to help ease joint pain, bruises and other issues, whip up this easy DIY, massage into the affected areas, and enjoy the therapeutic benefits of frankincense.
DIY Muscle and Joint Rub
What you'll need:
What you'll do:
Measure your oil and beeswax into a half pint jar. Place the metal band from the jar in the bottom of a pan of water. Then, place your half-pint jar on it. (I have had jars crack sitting on the bottom of the pot, so I now use this method to reduce the risk of cracking.)
Melt the oils with the beeswax, stirring occasionally.
Carefully remove to space on the counter. I lay out a dish towel to protect the counter. Stir in your essential oils.
Allow the salve to cool, with the lid on so the oils don't evaporate out. Leaving the salve set until fully cooled will ensure a smooth final finish on top!
2. SKIN CARE AND REJUVENATION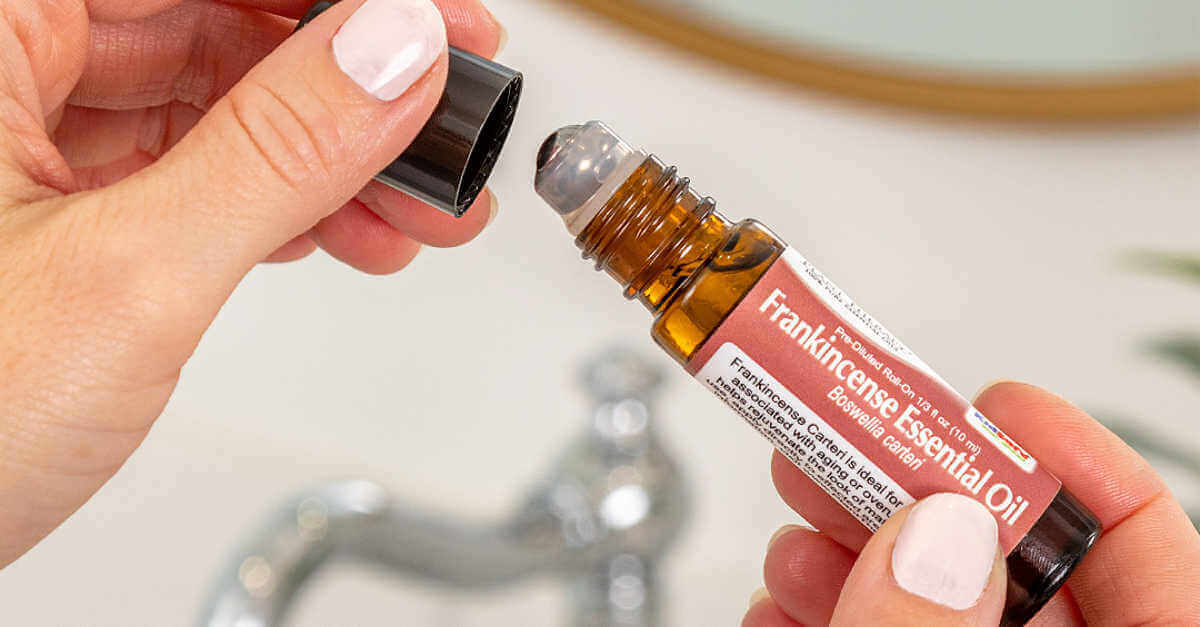 Frankincense could be effectively added to your skincare routine in a variety of ways. However, if you need a bit of inspiration, check out this amazing face mask.
What you'll need:
What you'll do:
Sift clay to ensure all clumps are out.
Mix in hydrosol and honey.
Add essential oils and mix everything well.
Transfer to the container, store in the fridge, makes about 3 applications.
3. CLEAR BREATHING
Because Frankincense can help support the respiratory system, it can be especially useful during the winter months. Add a few drops to your favorite diffuser or use it in a steam and sneak in a facial while you're at it.
4. MEDITATION AND RELAXATION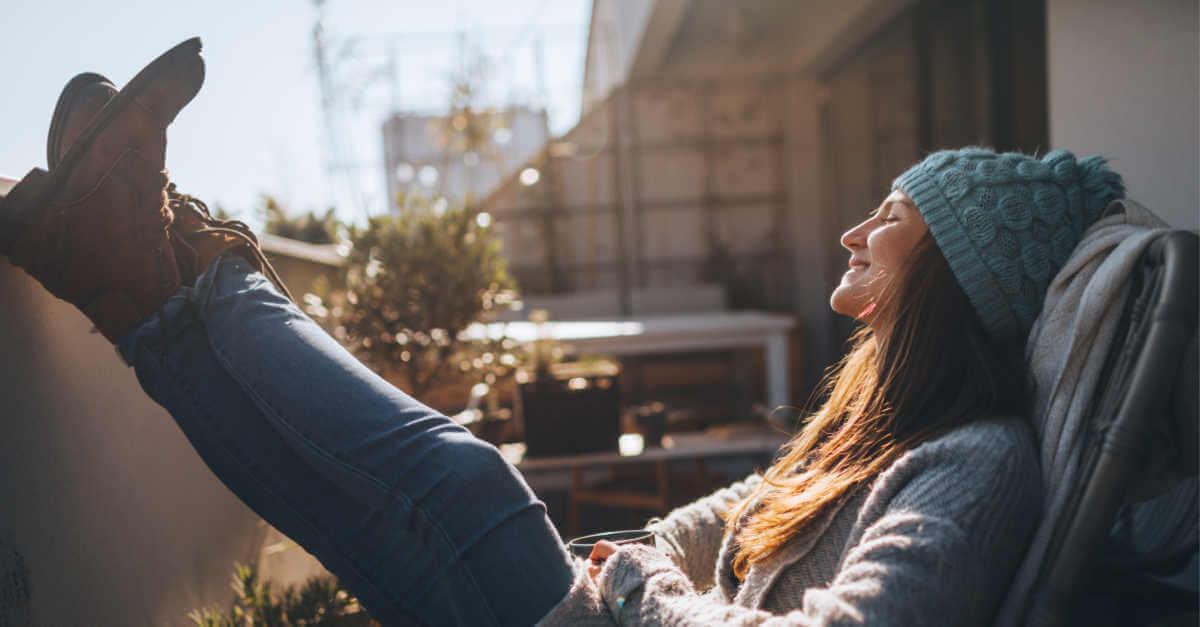 What better way to enjoy the relaxing properties of Frankincense than during your yoga session. Mix up the Yoga Spray to freshen up your yoga mat or spritz on your favorite meditation spot.
What you'll need:
What you'll do:
Measure ingredients.
Add all ingredients to spray bottle.
Shake and Spray!
5. IMMUNE SUPPORT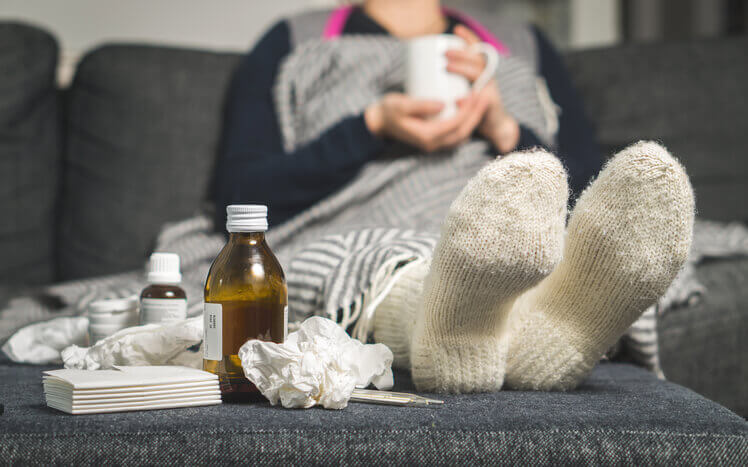 Last but not lease, Frankincense is excellent for immune support. This is especially good because it is so often associated with the holidays and the cold winter months when illnesses are making the rounds. Consider using a personal inhaler or diffuse one of the KidSafe varieties to help keep the whole family healthy.
by Plant Therapy