MUST HAVE INGREDIENTS AND TOOLS TO CREATE RECIPES AT HOME
⎼⎼⎼⎼⎼⎼⎼⎼⎼⎼⎼⎼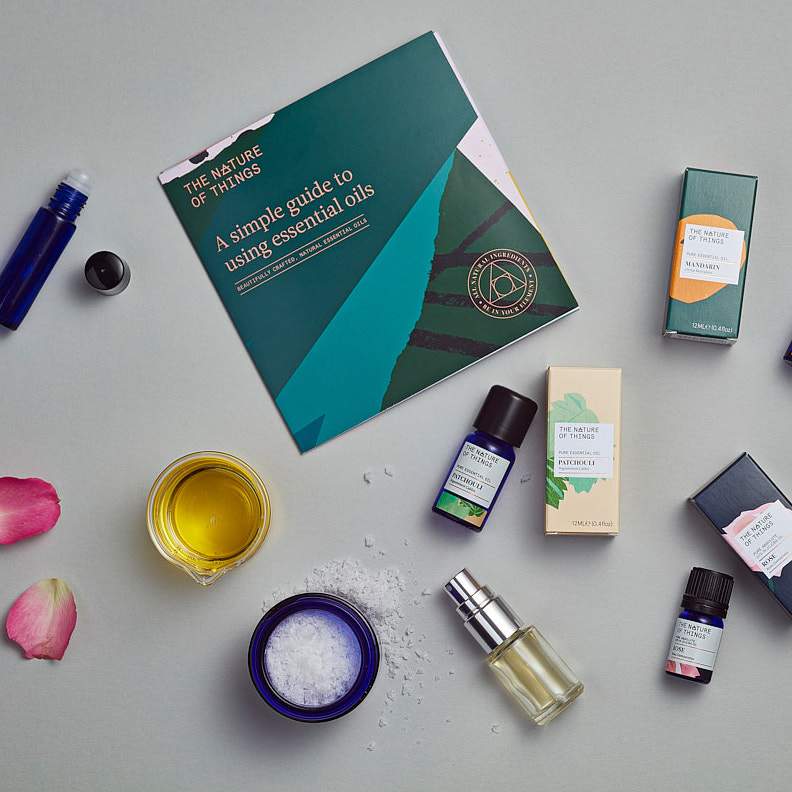 Essential oils can be used in very simple ways at home. And most recipes you can find online will require ingredients and tools you already have in your kitchen. Here is a list of the must have toolkit to start your DIY experience:
Ingredients
Essential Oils ;) That's the obvious one! And the larger your collection, the more varied scents and remedies you will be able to create. I would consider as must have the following oils: bergamot, cedar, geranium, lavender, lemon, lemongrass, orange, patchouli, rosemary, tea tree and ylang ylang.
Vegetable oils such as almond oil, jojoba oil, argan oil and coconut oil for instance all have great properties on the skin. But other oils like sunflower oil, avocado, grape seed oil, sunflower oil or olive oil make great carriers for essential oils as well. Refer to the properties of each to check if they are well adapted to your final formula. And whenever possible, choose a quality that is virgin/cold pressed.
Hydrosols (floral waters) or your own infusions (teas)
Sea Salt: great for foot scrubs and bath/spa formulas.
Sugar Cane: great exfoliant and good also for scrubs
Butters: good to have for body and face cream formulas. Shea and cocoa butters are the more popular.
Beeswax: Good for balms and solid perfumes, beeswax is usually available in health food stores.
Honey
Pure alcohol (found in pharmacies) or alternatively pure unflavoured spirits (vodka) is very useful for certain applications such as perfumes and room sprays.
Water: depending where you live, distilled or purified tap water should be your first choice. Alternatively, spring water is a good choice too.
Vinegars such as white wine and apple cider vinegar are useful e
specially in home care formulas.
Baking Soda
Tools & accessories
digital scale to measure small to medium quantities
measuring spoons, measuring glass, pipettes
double boiler (or pan and glass bowl) to gently 'bain marie' certain mixtures
whisk and or hand blender
spoons and spatulas
Metal or silicone moulds if you get into making soaps or bath bombs
small glass bottles for your essential oil blends
spray bottle for perfumes and room sprays
empty jars for creams and scrubs
Clean environment: Much like when you are cooking and baking, a clean area around the kitchen is the best place to create your beauty and home recipes.
Shelf Life: If you are not using preservatives or antioxidants in your formula, keep in mind that your products will have a shorter shel life than commercial products. That said, using sterile tools and jars and storing your products in a cool and dark area will allow you to keep your products fresh for quite some time. It will all depend on that and on the ingredients you have in your recipe (more water usually means shorter shelf life).
Source: The Nature of Things