BEST PACKAGING AWARD, JAN 2019
⎼⎼⎼⎼⎼⎼⎼⎼⎼⎼⎼⎼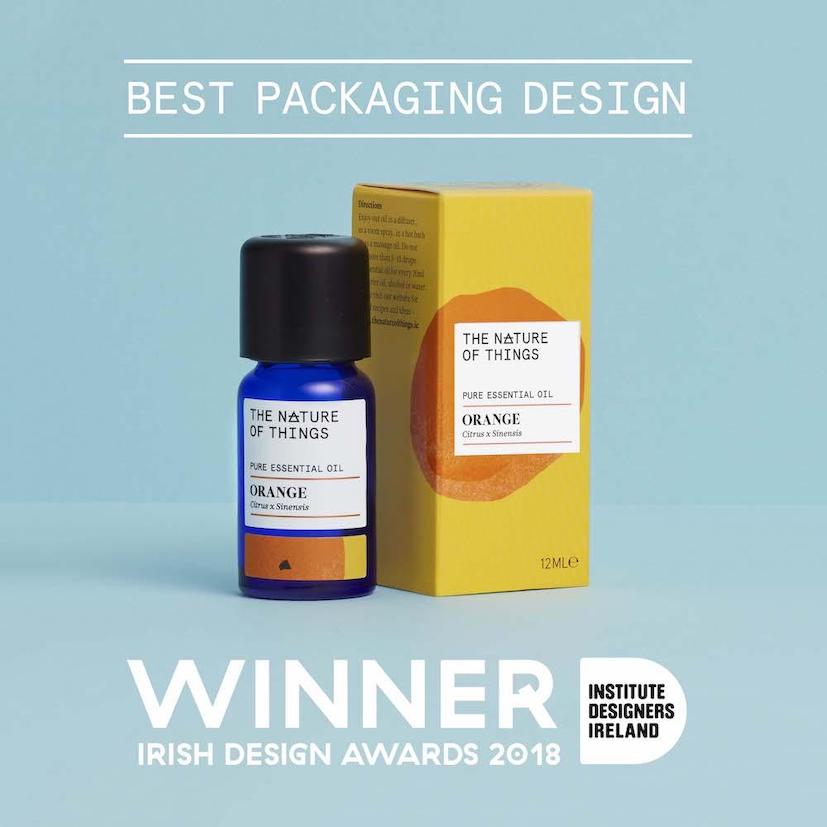 IDI - Institute of Designers in Ireland
Award for Best Packaging Design
The Nature of Things / So&SO
---------
We are delighted to announce we have won the 2018 award for best packaging (non food category) from a design expert panel put together by the Institute of Irish Designers (IDI).
We have put a lot of thoughts and efforts to make our products look fresh and beautiful so we are really really happy about this award, only a few months after launching the brand.
Thanks for the great work of pour Dublin based creative agency So&So who have distilled so well the DNA of the brand and also for the brilliant illustration/art from Tom Abbiss Smith.
Source: The Nature of Things